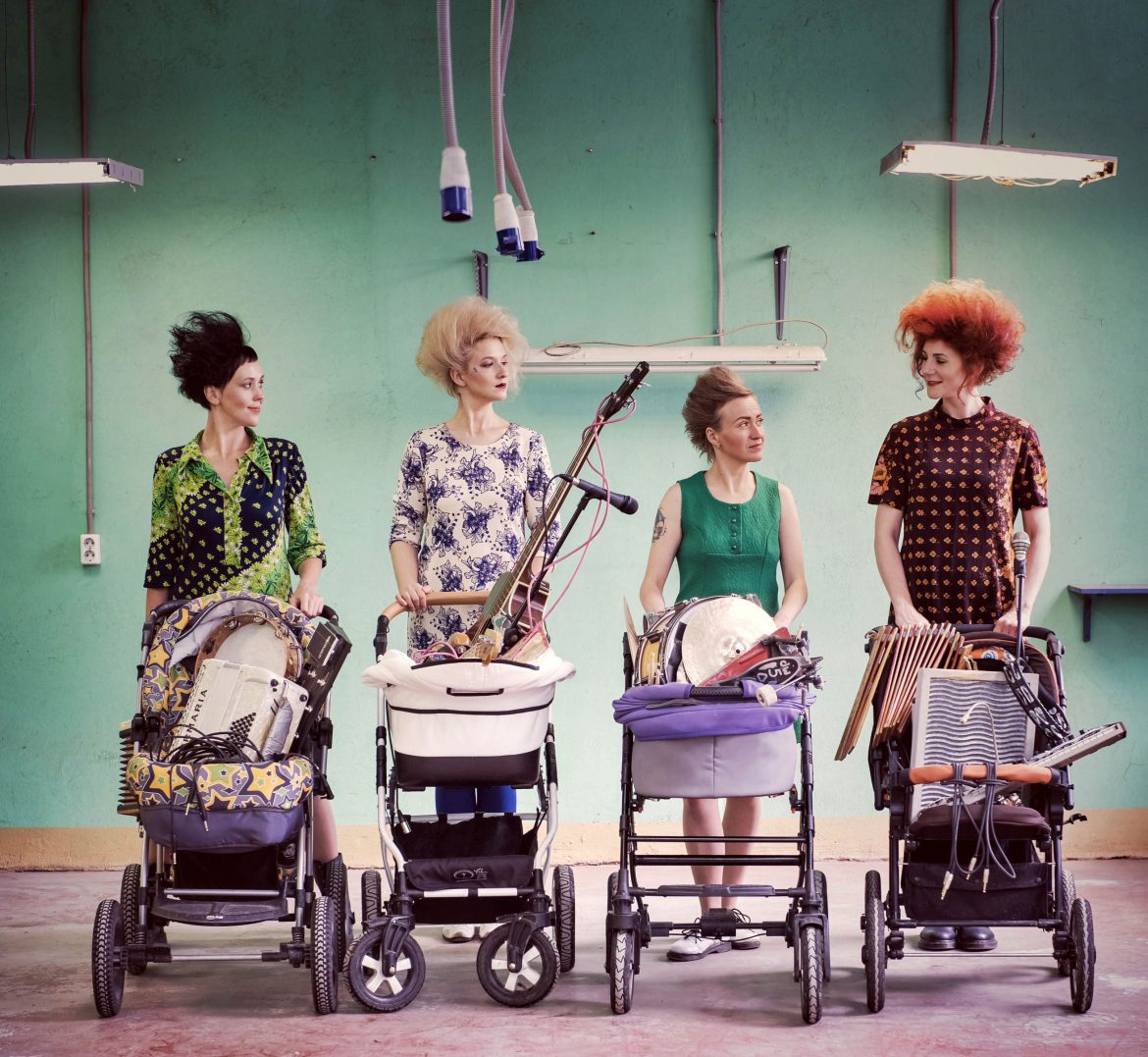 IVA NOVA (St. Petersburg). Live
P.A.N.D.A.
PANDA Theater, Knaackstr. 97
THEY'RE BACK IN BERLIN!! IVA NOVA – all girl-band from St. Petersburg is back @ PANDA as part of the #PANDAwomen Festival. Don't miss!!
IVA NOVA are four ladies from Saint Petersburg (Russia), whose passion for musical experiments has no natural limits. Their inspiration comes from the slavic folk music but their own songs are thoroughly sufficient with the wild touch of the unleashed women power, full of humour and are of their own character. Freely navigating between the endlessness of the Russian plains and the upbeat modern city-life IVA NOVA brings all possible music styles together: from romantic ballads to the high-tempo punk rock and electronics while keeping their unmistakable sound intact.
"Iva Nova is the most hot girls-only rock band in Russia" Rolling Stone Russia
"The Russian Pogues" VPro Radio
Video – Live @ PANDA: https://youtu.be/X3iKpjTPwEg
Video – official video clip: https://youtu.be/X1enV3hsBuk
Video – new Live Video @ ERARTA Stage, St. Petersburg: https://youtu.be/cRjlb5Mn0kg
Video – 14 years trailer:
https://youtu.be/6O8POx6dINU
Tickets on-site (if available): 12€ /10€ concession
#PANDAwomen – funded by Musicboard Berlin